Discover more from Cardijn Research
My research notes about the life and work of Joseph Cardijn and his network
An Australian YCW road safety campaign of the 1960s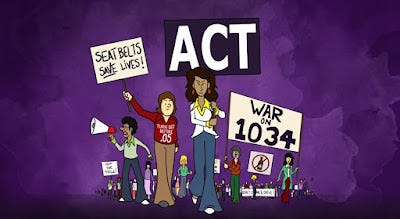 This is a new video produced by Melissa Walsh of the YCW Archive and Research Centre in Melbourne, Australia telling the story of how the death in a car crash of a local YCW leader, Paul Ladds, led to the launch of a road safety campaign that eventually led to significant changes in road laws and to a a great reduction in the number of road fatalities and injuries.




The video highlights the fact that the road safety campaign was launched by the Highett YCW, located in a working class region of 1960s Melbourne.

It was a YCW group that produced many leaders including John Finlayson, who narrates part of the story, and Kevin Vaughan, a long time labour activist, who took the initiative to launch the Cardijn Community in Australia in 2006-07.

John Finlayson himself also had a long activist career, after joining the YCW as an apprentice moulder during the early 1960s. It was during this period that he was introduced to Joseph Cardijn, who made his second and last visit to Australia in 1966. John's efforts to launch a YCW team in his workplace won Cardijn's admiration and encouragement.

Later in 1972, John launched the Fitzroy Legal Service, Australia's first (non-aboriginal) community legal service. The story of John's role as well as that of another three YCW leaders, Lou Hill, later a parliamentarian, Michael O'Brien, and Eilish Cooke is told by John Chesterman in his doctoral thesis which can be read here. See particularly Page 56 -60.

John also recounted his experience with Cardijn, the YCW and the Fitzroy Legal Service in this testimony presented at the Study Day on History and Memories of the Cardijn Movements in Australia:

http://historyandmemories.cardijncommunityaustralia.org/p/the-developing-ycw.html

Also notable was the contribution of Peter Cox, who, I believe, led the road safety campaign. Interestingly, Peter also recently became the mayor of the city of Bendigo, a major regional city 120km north of Melbourne.