Discover more from Cardijn Research
My research notes about the life and work of Joseph Cardijn and his network
Cardijn vs Mother Teresa on Amazon.com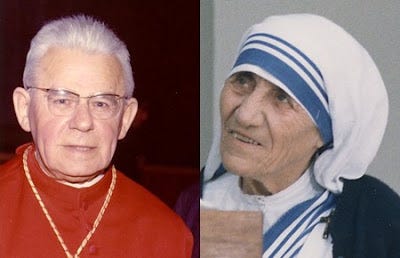 Yesterday's post on No man is a prophet... in his own movement seems to have aroused a few reactions. So here's a new measure of how Cardijn has fallen out of favour, namely how many Cardijn books there are for sale on Amazon.com.

Check it out here. A total of 29 results, of which several are unavailable!

As you can see, there is not one new item relating to Cardijn, the most recent being a book from a colloquy marking the centenary of his birth in 1982. And it's not even available!

The most recent publication of a book by Cardijn is a compilation of newspaper articles that he wrote published in 1976. And that's not available either!

Besides that you have Laïcs en premières lignes published in 1963 during Vatican II. In English you have Challenge to Action published in 1955, the Hour of the Working Class published in 1949, etc.

And now let's type in Mother Teresa. I got up to 14 pages of items - and that's only in English. In fact, Amazon even has a Mother Teresa page. A total of 2704 listings.

Typing in Mère Teresa gives another 88 results, etc.

Meanwhile, typing in Escriva as in St Josemaria Escriva turns up 812 results.

Congar 515 results.

Chenu 386.

Or take a few historical figures:

St Ignatius: 6775 results.

St Francis: a stunning 39,317 results.

Or popes:

John Paul II: 7588 results.

John XXIII: 1205 results.

Feel free to continue the game here.

What to say?

Well to finish on a positive note, we have in fact started publishing Cardijn's writings on line here:

www.josephcardijn.com

and

www.josephcardijn.fr

And in a few days, we will publish Cardijn's three speeches in aula at Vatican II - stay tuned.

Even better CCI member Uma Madhabushi from India has just translated her first Cardijn article into Hindi that we soon hope to publish online as well.

So hope looms. But there's still a lot to do!