Discover more from Cardijn Research
My research notes about the life and work of Joseph Cardijn and his network
CathBlogs on Vatican II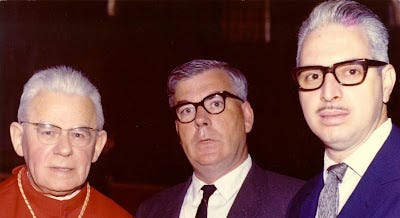 A couple of years ago I wrote several blog posts for the CathNews CathBlog column dealing with various aspects of my Cardijn and Vatican II research.

Since they are no longer available on CathNews I have republished them on my Blogwatcher Plus blog.

Here they are:

Congar - One of the great minds at Vatican II

Melbourne was YCW capital of the world

Co-operatives and Catholic social teaching

Cardijn - the saint at Vatican II

I didn't actually choose the titles - that was done by the CathNews editors. But I have kept them now.

Perhaps I should also repost them here at some point to bring them all together.