Discover more from Cardijn Research
My research notes about the life and work of Joseph Cardijn and his network
Updated Jocist anniversaries 2023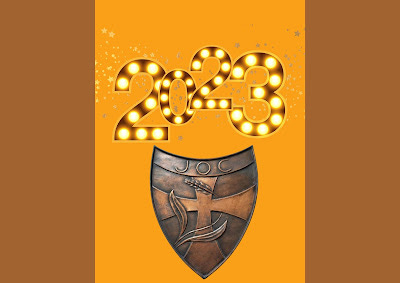 We're still at the beginning of 2023 but I've already missed one big jocist anniversary - the 150th anniversary of the birth of St Therese of Lisieux, patron saint of the YCW - so time to get to work.
Without further ado, here's a no doubt incomplete list of this year's anniversaries that I will add to over the next few days or weeks. Suggestions welcome!
Where possible, I will add relevant reading.
2 January 1873: St Therese of Lisieux: 150th anniversary of her birth in 1893. Pope Pius XI made her patron saint of the YCW and Catholic Action in 1929.
https://www.josephcardijn.com/en/item/26
27 January 1943: The death of English trade union leader and Labour parliamentarian, Ben Tillett, who impressed Cardijn so greatly during his visit to the UK during the summer of 1911.
Read Cardijn's report of his trip:
https://www.josephcardijn.com/en/item/7
13 February 1898: 125th anniversary of the death in 1898 of French philosopher, Léon Ollé-Laprune, a major influence on Marc Sangnier's democratic movement, Le Sillon, and named by Cardijn himself as an important influence.
It was Ollé-Laprune, who developed the virtue ethics philosophical foundation of the see-judge-act. He almost coined the expression himself with phrases such as "see clearly, judge well and decide."
3 April 1873: It's also the 150th anniversary of the birth of Marc Sangnier in 1873, just a few months after Therese. In fact, when the Sillon was closed down in the wake of Pope Pius X's 25 August 1910 letter condemning the Sillon's teaching and calling on its leaders to resign, Sangnier credited Therese ill obtaining for him the grace to accept the pope's decision.
Despite this, Cardijnn welcomed Marc Sangnier to Brussels in 1921 with an incredibly moving speech in which he explicitly claimed to be follwing in the footsteps of the Sillon.
https://www.josephcardijn.com/en/item/15
https://en.wikipedia.org/wiki/Marc_Sangnier

25 août: L'héritage du Sillon et la JOC
8 April 1913: 110th anniversary of the birth of Monsignor José Vicente Salazar Arias, the founder of the JOC in Costa Rica.
https://www.josephcardijn.com/en/item/430
9 April 1993 and 27 December 1913: It is 110 years since the birth in 1913 and 40 years since the death of English YCW chaplain, Ted Mitchinson, who also worked in South Africa, and translated the Fiévez-Meert biography of Cardijn into English.
https://www.josephcardijn.com/en/item/363
24 May 1903: 120th anniversary of the death of Henri Cardiju, the occasion on which his son Joseph vowed his life to young workers and the working class.
https://www.josephcardijn.com/en/item/2015
26 June 1913: Birth date of Canadian Cardinal Jean-Claude Turcotte, diocesan chaplain to the Montreal JOC from 1961-64 and also a chaplain to the Christian Worker Movement and the Jeuunesse Indépendante Chrétienne (JIC), a specialised movement for young people from a bourgeois background.
https://www.josephcardijn.com/fr/item/449
18 July 1923: Birth date of Blessed (Bishop) Enrique Angelelli, founding chaplain of the JOC and JUC in the Diocese of Cordoba, Argentina, Council Father at Vatican II. Killed by the Argentine military in 1976 and beatified as a martyr along with his companions in 2019. Collaborator with Pepe Palacio, also martyred the year before.
https://www.josephcardijn.com/en/item/206
July 1948: 75th anniversary of Cardijn's iconic 1948 Godinne lectures on "The Hour of the Working Class."
https://www.josephcardijn.com/en/index/search?fulltext_search=hour+of+the+working+class
July 1963: 60th anniversary of the publication of Cardijn's first and only book, Laïcs en premières lignes, later translated into six more languages, including in English as "Laymen (Laypeople) into Action."
August 2003: 20th anniversary of the foundation of the Young People for Development (YPD) network, a see-judge-act based interreligious movement of young people working for development in South East Asia.
30 August 1903: 120th anniversary of the birth of Italian priest, economist and theologian, Cardinal Pietro Pavan, friend of Cardijn, chaplain to the Permanent Committee on the Apostolate of the Laity, peritus at Vatican II, main drafter of Pope John XXIII's encyclical, Pacem in Terris, and also one of the drafters of Mater et Magistra.
https://fr.wikipedia.org/wiki/Pietro_Pavan
12 September 1943: Publication of the book, France: Pays de Mission? by the French JOC chaplains, Henri Godin and Yvan Daniel. English edition translated by Maisie Ward published in 1949 under the title, France Pagan? The mission of Abbé Godin.
September 1903: The year Cardijn began his theological studies at the Malines seminary in Belgium.
25 October 1923: Centenary of the birth of Jose Serapio "Pepe" Palacio, the JOC, Christian Worker Movement and trade union from Argentina, who was killed by the milirary in 1975.
https://pepe-amalia.josephcardijn.com/life/
5 December 1923: Death of Louise Cardijn, his mother. Her death is recorded in the December edition of the magazine La Jeunesse Syndicaliste.
Unknown dates
Nguyen Manh  Ha
This year also marks the 110th anniversary of the birth of Nguyen Manh Ha, the founder of the Young Christian Workers movement in Vietnam in 1937.
https://www.josephcardijn.com/en/item/129
https://vi.wikipedia.org/wiki/Nguy%E1%BB%85n_M%E1%BA%A1nh_H%C3%A0 (Vietnamese, open in Google for an automatic translation into English)
No doubt there are many more anniversaries to add.
Please let me know of any more you think of!
Stefan Gigacz