Discover more from Cardijn Research
My research notes about the life and work of Joseph Cardijn and his network
Love, friendship and social action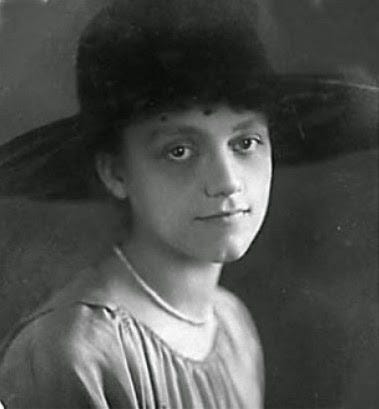 Victoire Cappe (188 - 1927)
One day I (or someone) must go through Cardijn's writings to analyse what he said about love and friendship. I'm confident that there will be quite a bit.

Still, for this year's Valentine's weekend, here is an extract from a 1914 article by Cardijn published in the magazine, La Femme Belge, in which he cites the beautiful words of one of his collaborators:


Je demandais il y a quelques jours à une de nos plus vaillantes femmes d'œuvres : Mademoiselle, ne craignez-vous pas pour l'avenir de nos syndicats ?

— « Nos syndicats, me répondit-elle, il n'est pas possible qu'ils périssent jamais. Nos ouvrières s'aiment trop les unes les autres. Nos malheurs, loin de les séparer, les ont unies plus que jamais. Pourrait-on s'aimer davantage sinon quand on est malheureux. Le malheur a fait disparaître toutes nos petites querelles pour raviver la seule grande chose : notre amitié.

A toutes celles qui ont pénétré jusqu'à l'âme de nos œuvres et qui ne s'arrêtent pas à l'écorce, la réponse semblera péremptoire. Marc Sangnier disait en parlant de son œuvre : Le Sillon est une Amitié. Cela est vrai, cela doit être vrai de toute œuvre. Un syndicat est une amitié. N'est-ce pas d'ailleurs la réalisation de la parole du Divin Sauveur : Aimez-vous, les uns les autres. S'aimer les uns les autres, mettre la force au service du droit, n'est-ce pas la synthèse de toutes nos œuvres sociales chrétiennes ».

Quelle plus belle mission dans les circonstances douloureuses actuelles ?

Translation
A few days ago, I asked one of our most valiant social activists: "Miss, don't you ever fear for the future of our trade unions?"
"It's not possible that our trade unions ever perish," she replied. Our workers love one another too much. Our difficulties, far from separating them, have united them more than ever. Is it possible to ever love more than when one is unfortunate? Difficulties have caused all our small quarrels to disappear and have revived the only great thing: our friendship.
To all those who have penetrated into the soul of our works and who have not stopped at the surface, such a response might seem irrefutable. But as Marc Sangnier used to say about his own initiative: The Sillon is a Friendship. That's true, and it must be true of every initiative. A trade union is a friendship. Indeed, isn't this simply the realisation of the words of our Divine Saviour: Love one another. Love one another, place power at the service of the law, isn't that the synthesis of all our Christian social works?"
What a beautiful mission in our present painful circumstances!
Although he doesn't name her, I strongly suspect that the "valiant social activist" Cardijn was quoting was Victoire Cappe, the founder of the Belgian Syndicat de l'Aiguille (Needleworkers Union), who worked closely with Cardijn to found the first young teenage girl workers' groups at Laeken in 1912.
Victoire also had close links with the Sillon study circle in her native city of Liege so it's no surprise to find her quoting Marc Sangnier's beautiful description, indeed definition of the Sillon as a friendship.
As with many other things inspired by and derived from the Sillon, Cardijn certainly adopted this ideal and made it a foundational value of the emerging JOC.
Indeed, like the Sillon, la JOC est une amitié, the YCW is a friendship. A great ideal for any social movement.