Discover more from Cardijn Research
My research notes about the life and work of Joseph Cardijn and his network
Promoting saints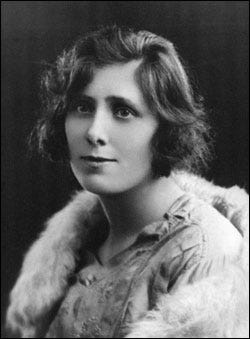 Margaret Sinclair
Back in January 1938, Cardijn sent a signed petition to Pope Pius XI on behalf of the YCW to back the beatification causes of Margaret Sinclair, a Scottish young worker who became a nun, and Pier-Giorgio Frassati, a young Italian student and social activist.

Margaret was born in 1900 in a basement flat of a dilapidated tenement block, the third child of a dustman who was employed by the City Corporation, according to a Sinclair family website.

She obtained a certificate in sewing, cooking and dress-making at the Atholl Crescent School of Cookery and Domestic Economy.

"At the same time, she worked as a messenger with a business firm in order to help support the two younger children in the family. From 1914 to 1918, she worked full time at Waverley Cabinet Works as an apprentice French polisher, and became an active member of her trade union. In 1918 the Cabinet Works closed down and she found work with McVitie's Biscuit factory." (Wikipedia)

She entered the Poor Clare Sisters in 1923 and died of tuberculosis in 1925 aged only 25.

Also according to Wikipedia, Pier Giorgio was born in 1901 to a wealthy family who owned La Stampa the Italian daily newspaper.

"He was involved with Catholic youth and student groups, the Apostleship of Prayer, Catholic Action, and was a Third Order Dominican. He would often say, 'Charity is not enough; we need social reform.' He helped establish a newspaper entitled Momento, whose principles were based on Pope Leo XIII's encyclical: Rerum Novarum. He joined the St Vincent de Paul Society in 1918 and spent much of his time helping the poor."

He even belonged to a group called the Young Catholic Workers (not Cardijn's YCW).

He also opposed fascism but unfortunately also died young of polio (probably contracted from the poor whom he visited) on 4 July 1925.
So it makes sense that Cardijn would want to promote Margaret and Pier-Giorgio as models for young workers and social activists.
Cardijn also published the replies to his letters from Vatican Secretary of State Cardinal Pacelli in the Notes de pastorale jociste, the YCW chaplains' magazine that he produced.

Here are the letters from Cardinal Pacelli in French:

http://www.josephcardijn.fr/cardinal-pacelli-a-cardijn-9-janvier-1938

http://www.josephcardijn.fr/cardinal-pacelli-a-cardijn---27-fevrier-1938

In the letters, Cardijn asks the Pope to introduce the cause for the "Servant of God Margaret Sinclair" and the "Servant of God Pier-Giorgio Frassati". This means that the processes had already begun in their home dioceses.

But I was wondering what impact the petitions from Cardijn and the YCW may have had on the process.

In fact, Margaret's cause was introduced by Pope Pius XII (the former Cardinal Pacelli) in 1942 - four years after the YCW petition.

She was finally declared 'venerable' by Pope Paul VI in 1978.

Pier-Giorgio was beatified by Pope John Paul II on 20 May 1990.

His cause began with a miracle as early as 1933. However, it stalled in 1941 under Pius xII when anonymous allegations were made about Pier-Giorgio.

According to the Frassati USA website, the claims involved the fact that Pier Giorgio had often gone into the mountains in mixed company! But finally he was cleared through the efforts of his sister.
Well, based on the above, it does not look like the campaign by Cardijn and the YCW had any determining impact. However, it is significant that Cardijn thought it worth the effort.
Much later, in 1965, Cardijn also proposed to launch moves for the canonisation of Fernand Tonnet and Paul Garcet who had died in the Nazi concentration camp at Dachau during World War II.
Perhaps it's time to relaunch these campaigns - and add Cardijn to the list too - especially since campaigns have started to beatify Fr Georges Guerin in France.
And Marcel Callo from the French YCW is already beatified.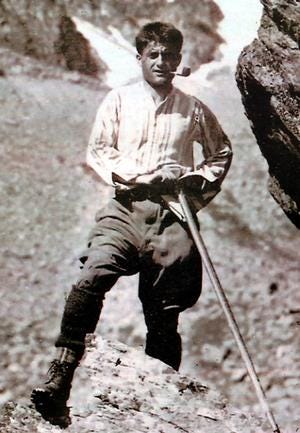 Pier-Giorgio Frassati