Discover more from Cardijn Research
My research notes about the life and work of Joseph Cardijn and his network
Rutilio Grande: The Cardijn priest who 'converted' Archbishop Romero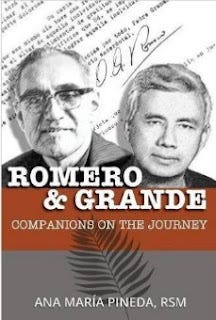 For a long time, I've wondered whether, like so many other Latin American priests and bishops, Archbishop Oscar Romero had been influenced by Cardijn.

Certainly, Romero was the right age to have known Cardijn. He was born in 1917, studied at the Gregorian in Rome in the late 1930s, graduating in 1941, and was finally ordained in April 1942.

In fact, I believe that it is likely that Romero did come across Cardijn during his time in Rome, which was where many other future bishops met him. The South African future bishop Denis Hurley, for example, first heard Cardijn speak during this period while he too was studying at the Angelicum and at the Gregorian.

In any case, upon his return to El Salvador, young Fr Romero became parish priest in Anamoros and later San Miguel, where he remained for 20 years.

During this period, according to Wikipedia, he "promoted various apostolic groups, started an Alcoholics Anonymous group". No mention of whether any of these apostolic groups involved the JOC or other specialised Catholic Action movements.

Later he became rector of the inter-diocesan seminary in the country. In this capacity, he could hardly have avoided having at least some knowledge of Cardijn, the JOC and specialised Catholic Action, which was spreading like wild fire throughout Latin America during this period.

Moreover, by the mid 1960s, there was indeed a developing JOC in El Salvador, as the archives of the IYCW indicate in a document prepared for the Bangkok World Council in November 1965.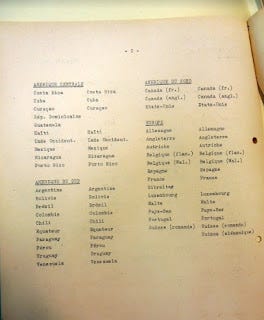 A document prepared for the Second Vatican Council in 1963 also lists both a JOC and JOCF in El Salvador. It also mentions as national coordinator of lay apostolate working from the episcopal palace in San Salvador, all of which must have been familiar to Fr Romero, particularly when he became secretary of the El Salvador bishops conference in 1966.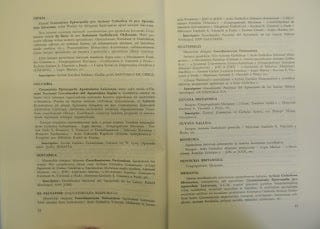 Nevertheless, it is also clear that when the Latin American bishops adopted the Cardijn method at the CELAM conference of Medellin in 1968, Romero was reserved, questioning the faithfulness of the Medellin decisions to the "doctrines of the Fathers of the Church," as Ana Maria Piñeda, RSM, writes in her book Romero and Grande, Companions on the Journey, which she presented at a conference for the 50th anniversary of Populorum Progressio at Notre Dame University this weekend.

Moreover, the priests of the diocese certainly perceived Romero as opposed to the spirit of Medellin, the decisions of which sought to implement the Cardijn method.

Thus, when Romero was appointed as auxiliary bishop of San Salvador in 1970, many priests did not welcome the appointment of a conservative new bishop. And by 1973, he was criticising local Jesuit priests of supporting Marxist ideologies.

Romero's attitudes began to change, however, in 1974, once he was appointed as bishop of Santiago de Maria, a completely rural diocese where he quickly came into contact with the extreme poverty of the people. It was also during this period that he came to face with the violence of the military who attacked a small village in the diocese, killing four men without provocation and abusing other inhabitants.

Then in 1977, he was appointed as archishop of San Salvador, once again to the great disappointment of many clergy, who still saw him as extremely conservative. Indeed, he was close to the Opus Dei movement and in fact met the founder St Jose Maria Escriva on a number of occasions.

The man who came to his rescue, however, was a Jesuit priest, Fr Rutilio Grande, who had also worked in seminary formation, and had studied at the Jesuit Lumen Vitae study centre in Belgium in 1963-64.

By this time, Lumen Vitae was systematically teaching jocist methods to its students, including Rutilio Grande. Awarded "great distinction" for his studies, Grande returned to El Salvador "invigorated" and began to implement the methods, which built on what he had learned earlier.

Thomas M. Kelly records how Grande began to introduce these methods in his seminary formation from the mid 1960s. And Ana Maria Piñeda notesthat "during the summer months, he (Grande) organised the seminarians for trips (Campo Mision) to the surrounding towns":

The young men visited families in their homes, encouraged to look at the reality that each family was living (to see). Each group had a leader chosen from among their peers. The main objective was to come to know the families. Once they were able to draw a profile of each household, they evaluated the situation in the light of the Word of God (to judge). From this information, Grande helped them to design a parish mission, based on real needs, to be given to each parish (to act).

(Pineda, p. 43-44).

In 1968, he also suggested that his own Jesuit community introduce jocist methods:

To revitalise their life of prayer, Rutilio recommended moving away from individualism to living truly as a community. He suggested that community members gather in small reflection groups using the method of See, Judge and Act to facilitate authentic life reviews.

(Pineda, p. 77)

Thus did Rutilio Grande systematically introduce the new methods of the Second Vatican Council and Medellin into El Salvador.

However, the bishops, including Romero, rejected these methods, leading to Grande's resignation from the seminary. In 1969, he studied at the Latin American Pastoral Institute in Quito, Ecuador, which he later described as "Lumen Vitae on American soil."

After completing these studies in 1972, he asked to be appointed to a rural area where he could apply all that he had learnt in Brussels and Quito.

And on 24 September 1972, he was appointed parish priest of Our Lord of Mercies parish in Aguilares. The success of this work applying jocist methods led within five years to his murder along with two co-workers on 12 March 1977.

This was the conversion experience for Archbishop Romero.

When I looked at Rutilio dead, I thought; if they killed him for doing what he did, it is my turn to walk the same path... I changed, yes, but I also returned to where I started.

(Pineda, p. 90)

"Returning to where I started" - it is an intriguing comment, perhaps implying that Romero himself had early on been a Cardijn supporter, becoming alienated by or failing initially to understand the Medellin orientations, and finally returning to where he started.

As we know today, Archbishop Romero did indeed walk the path of the Cardijn priest, Rutilio Grande, killed while celebrating mass in the cathedral of San Salvador on 24 March 1980.