Discover more from Cardijn Research
My research notes about the life and work of Joseph Cardijn and his network
Two conferences on Vatican II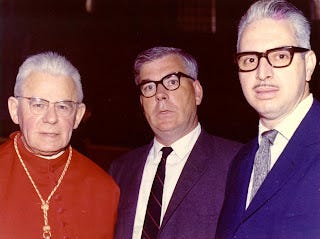 Finally published the slideshows of my recent presentations at two recent Vatican II commemorative conferences in the UK and the US.

The first is my paper "Conscious, responsible lay action and religious freedom" presented at the Vatican II Reconsidered Conference, Walsh University, North Canton, Ohio, US, 3-5 May 2012.

Second is my paper "From the New Era to the New Evangelisation: Cardijn at Vatican II" presented at the Vatican II 50 Years On: The New Evangelization Conference, Leeds Trinity University College, Leeds, United Kingdom, 26 - 29 June 2012.